Review 2023: DCMM - 20th anniversary of the German Casemodding Championship

The 20th DCMM was taking place at CAGGTUS in the Entertainment Area . For the 20th anniversary of the German Casemodding Championship, the international casemodding elite was coming together and presented their spectacular creations.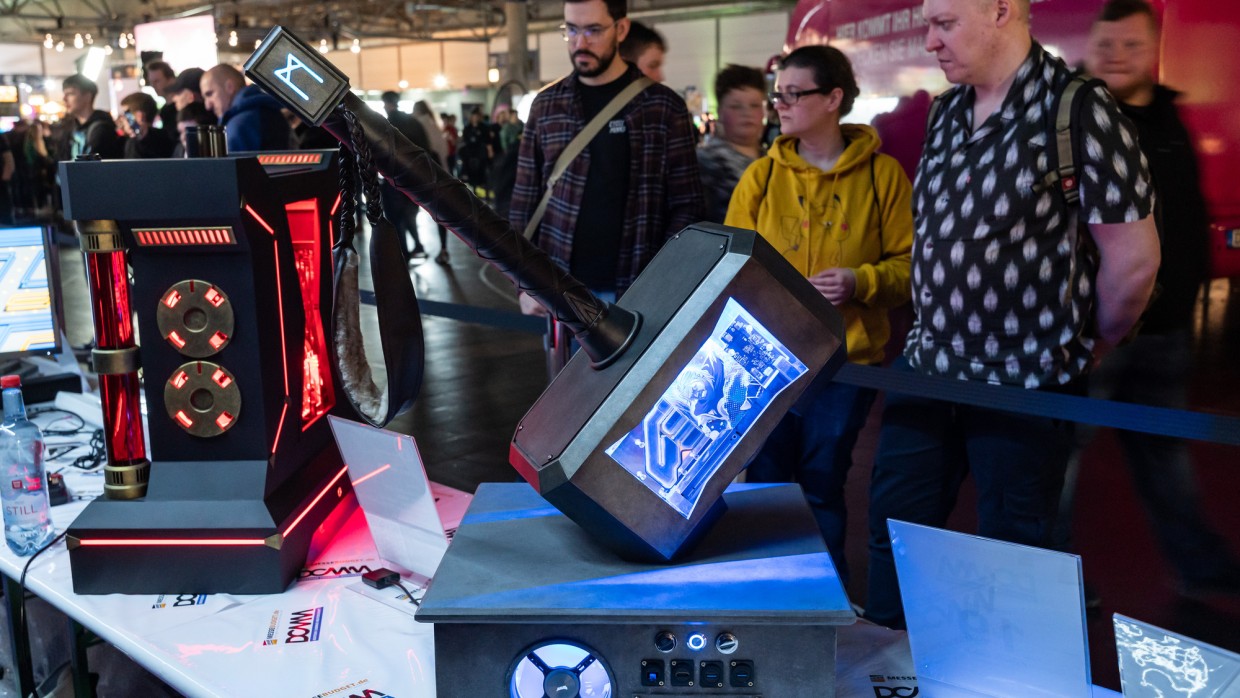 About Casemodding - turning commercially available hardware into unique specimens
You weren't find any grey hardware at the DCMM. The modders presented their skills in seven categories:
CaseMods (Case Modification - modified computer cases from industrial mass production)
CaseCons (Case Construction - self-designed and built cases)
CE-Mods (Consumer Electronics - modified cases other than computers)
Computer aided Modding (CAM - cases made by machine using a 3D printer or laser cut)
LAN (4-day LAN Challenge)
Best Newcomer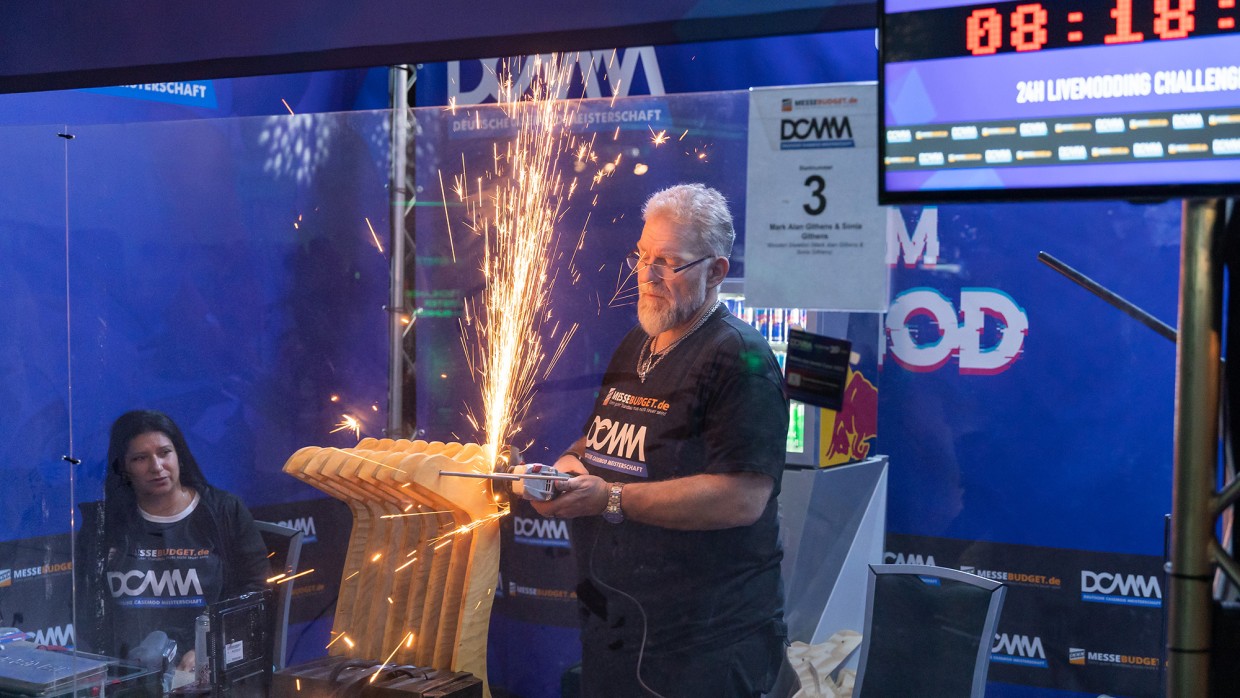 Livemodding Challenge
Additionally, modders could take part in the 24h Live Modding Challenge, in which the participants were working live on a standard computer case in front of the visitors.